Canvas Compound Bow Case treat your self to the best!. The Canvas Compound Bow Case comes in all sorts of colors, fully loaded with all features you've asked for, plus you get to reap the benefits. You've spent your hard earned money on your great bow, now show it off with the best case you can get.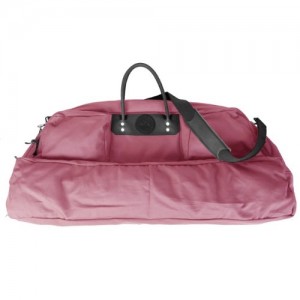 Canvas Compound Bow Case
Canvas Compound Bow Case has a huge arrow compartment to safely contain even the longest of arrows. This case is perfect for the warrior princess, now you can look in style when out on the field. The compartment is also large enough to carry additional accessories. With wide open bow compartments to fit all those extra's, two large pockets on the front of the case to hold all your accessories and tools that you will need out on the field. You can choose which color suites you best from the selection below.
Canvas Compound Bow Case Colors: 
Pink, Red ,Black, Brown, Burgundy, Khaki, Natural, Navy, Orange, Royal Blue, Tangerine, Mossy Oak New Break Up, Olive Drab, Spruce, Great Lakes, Waxed Canvas.
Features: 
Accommodates all compound bows up to 36″ axle length.
Padded on both sides for maximum protection.
Three Velcro straps to hold bow tight in position for safety during transport.
Rolled leather carrying handles for maximum style and lifetime durability.
Adjustable shoulder strap for hands free carrying when your hands are full.
If you have any question or comments on the Canvas Compound Bow Case Or if you have an experience with it you'd like to share, we'd love to hear all about it below. 
Cheers,
Jennifer