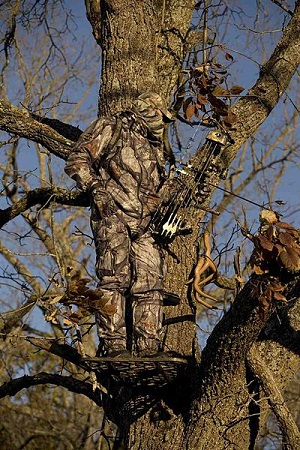 Hey, Today we will be concentrating on choosing the right tree stands for bowhunting.
First off What are some of your consideration when choosing a treestand for bowhunting, what do you value the most; quality, safety, price, mobility or all?
If you choose all of them. Great! We put together a list of some of the Best Climbing Tree Stands For your BowHunting needs that we feel fits all of the quality's when choosing a climber &, of course, the safety is a must when using a climber as it can be challenging at times if you are a new climber.
The mobility is high up there as no one wants to get stuck packing 50+ weight for miles and miles, unless of course you have "Incredible Hulks Strength" and lastly the price…
We value the most out of all of them as they are pretty important to us when searching for a new climbing tree stand…
Starting with Summit Treestands one of the most recommended climbing stands, and lastly the New Lone Wolf Wide Flip Top Climber Treestand.
Summit Treestands 180 Max SD Climbing, Mossy Oak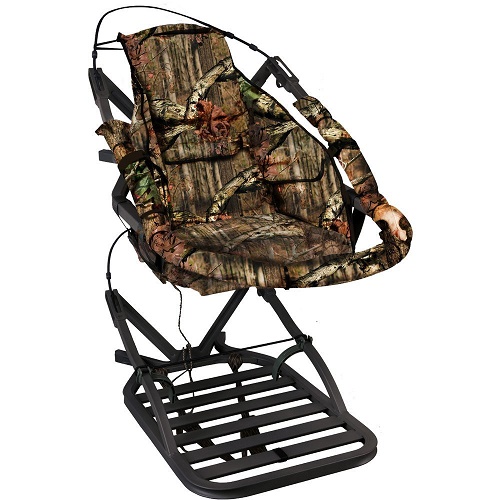 If you are looking for comfort and a bit more room this one is perfect for bigger hunters, weighs 23 pounds. The 180 Max SD  lets you sit facing the tree or you can reverse the seat against the tree.
Warning this stand isn't for someone who is smaller framed, this is a huge stand adding a large area to the foot stand. The 180 Max SD is lightweight, Equipped with adjustable-height, reversible surround seat, Extended-top Frame offers an advantage for tall hunters,  comes complete with 4-point safety harness, Rapid Climb Stirrups, pads, hardware, ropes and straps with backrest. Fits nicely together, use the back straps for easy carry  to and from destination…
However, others do like the extra room that the 180 Max SD provides it does require some tall leg's to easily climb maximum weight capacity is 350 pound… Not recommended for us smaller framed hunters, no worries moving on to the summit 81052 Viper Classic…
>>Click Here to See, Reviews and Ratings on Amazon.com<<
List Price: $489.99
 Note: Make sure to always wear your 5-point safety harness whenever climbing a tree, have fun and be safe…
Summit 81052 Viper Classic Steel Self Climbing Treestand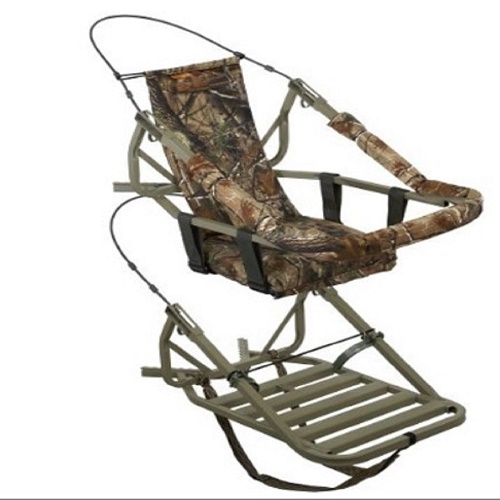 The Summit 81052 Viper Classic Steel is a very popular climbing treestand, with a steel frame construction provides durability, this is perfect for any hunter who enjoys perching in comfort.  Viper Classic's Steel  is made strong and versatile climbing treestand to tripod stand.
Summit is comfortable and an excellent tree stand climber its quiet when packing into the woods which is important for any hunter, the summit comes with a 4-point harness and a lineman loops, it is very spacious…
Complaints:
Some customers have mentioned that the assembly isn't the most straightforward for instruction…
At 30 lbs, the summit viper is fairly heavy, with added weight like your bow and day pack you could easily be caring 40+ lbs of gear.
>>Click Here to See, Reviews and Ratings on Amazon.com<<
List Price: $216.96
Ol'Man Multi Vision Steel Tree Climber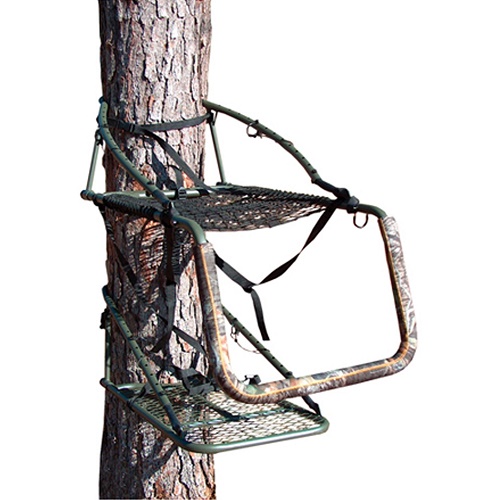 Ol'Man allows you to hunt with peace in mind, this climber comes with a 5-point safety harness is TMA-approved American made and exceeds the industry's standards for safety, as well instructions and a DVD for maximum safety.
Ol'Man multi-vision is three stands in one, allowing you to configure the multi-vision for the way you hunt, you can choose to set it up as a straight bar or with the included gun rest/foot rest for either a gun or a crossbow. Ol'Man's seat width is 21″ with a standing platform; 18″ x 32″ weight capacity is 300 pounds.
The bar easily flips up for rifle hunting or down for a footrest. Either way Ol'Man's Multi Vision Steel Tree Climber provides extra room and comfort, it's perfect for all your perching needs.
Complaints:
Some customers have mentioned that it is uncomfortable to carry, and the shoulder straps are cheaply made.
Weighing 29lbs folds up easily carry on your back, although if you're packing for a long distance the Ol'Man will get heavy as it's not light.
The product, is a little bit different vs the image in the photo, as the footrest pads are black not camo.
>>Click Here to See, Reviews and Ratings on Amazon.com<<
List Price: $179.99
The Ol'Man design just works, easily run up the tree and sit… Lastly the Lone Wolf…
Lone Wolf Wide Flip Top Climber Treestand, Deer Hunting Climber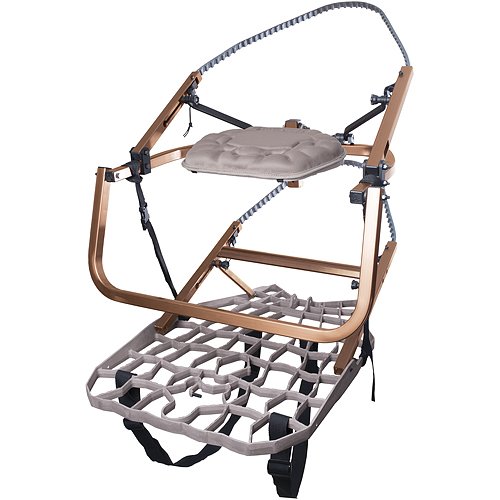 New Lone Wolf's Flip Top Climber has a wider stance of the climbing aid making it easy to sit & climb, no worries dropping the footrest, with the Lone Wolf, which is one of my biggest concerns using a tree climber…
With the lone wolf's seat, is mounted higher to keep you in the ready position at all times flips up and out of the way for a shot.
The lone wolf is light, solid, and silent when you're on the move, great quality in a tree stand, you won't be disappointed with the lone Wolf. Although if you are looking for comfort then perhaps you would be more interested in the Summit Viper Classic.
Features; 30″ x 19.5″ one piece cast aluminum platform, 3 D camo pattern design, in cast bow holder, Accommodates most parallel limb bows.
Backpack straps and one bungee strap included. ( Padded backpack straps available.) Fits tree's 9″ – 19″ Includes 6-pt Fall Arrest System. Weight capacity is350-pounds weighs 21″ pounds!
Complaints:
Lone Wolf's Flip Tip climber is a good product, although some customers have said the assembly instructions are poor…
Some customers have mentioned that the safety belt is a joke, can't seem to figure out how to get it on.
Lone Wolf's Seat can be uncomfortable after awhile sitting.
>>Click Here to See, Reviews and Ratings on Amazon.com<<
List Price: $469.99
If you have any questions/concerns or if you've had an experience with any of the climbing tree stands mentioned above that you'd like to share with us we would love to discuss them with you in the comments below…
Cheer's 
~Jennifer